It is understood that plastic moulds in China's mould industry can account for up to 30%. Driven by high technology and the demand for applications in the pillar industries, the plastic mould industry has formed a huge industrial chain.
From the upstream of the raw and auxiliary materials industry and processing, testing equipment to the downstream of machinery, automobiles, motorbikes, home appliances, electronic communications, construction and building materials and several other major application industries, plastic mould development a piece of vitality.
In the mold downstream market, the automobile manufacturing industry mold use is large, the main types of molds used in addition to injection molds, including stamping molds, forging molds, casting molds, etc.. It is reported that 95% of the auto production parts need to rely on mold molding, a new car in the need for automotive injection mold about 500 pairs.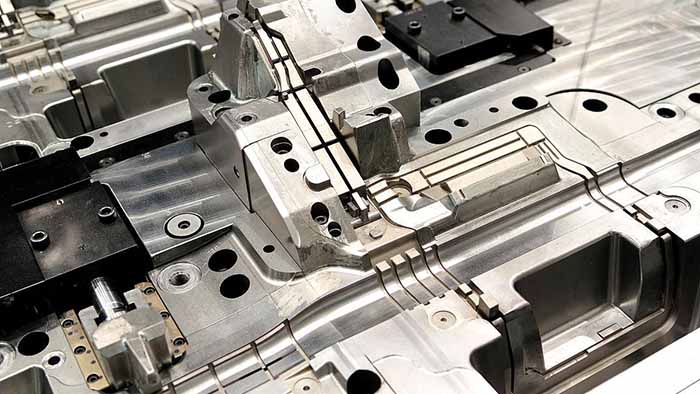 With the advent of electric vehicles and driverless technology and new energy vehicles, lightweight has been the inevitable trend of automotive design. Automotive interior and exterior parts as an important part of the car, its lightweight development on the mould molding process has put forward new requirements. It is expected that in the future mould market, plastic mould will still gradually increase the proportion of the total number of moulds, and the development speed will be faster than other moulds.

At present, the speed of car model update and the new car on the market after the continuous upgrade demand, but also expand the development of the automotive mold industry space. In recent years, the technology level, quality level and reliability of the automotive plastic mould industry have improved significantly, coupled with the high cost performance of Chinese mould products, China has become one of the important countries for global procurement of automotive plastic moulds, which provides a better opportunity for the development of the automotive plastic mould industry.

Since its inception, Mastars has been focusing on manufacturing automotive injection moulds, continuously improving the level of automation and intelligence in mould manufacturing. It has developed a number of core technologies such as physical foam mould technology, chemical foam mould technology, multi-colour mould technology, in-mould decorative injection moulding (IMD/INS) technology and low-pressure injection mould technology. The company has made great breakthroughs in mould hot runner application technology, high-speed multi-cavity mould application technology and insert injection moulding technology.